Report on the assessment of the attractiveness of investment areas
The Business Development Centre's research team, a special purpose vehicle of the West Pomeranian Business School in Szczecin, is delighted to offer you the "Assessment of Investment Attractiveness and Quality of Investor Services in Local Government Units report within the West Pomeranian Voivodeship".
This report presents the findings of a research project commissioned by the Center for Economic Initiatives of the West Pomeranian Voivodship. The project was carried out from September to December 2022 and provides an overview of the investment potential across the 33 municipalities of the province identified by the client.
The applied research method enables multidimensional comparisons of potentials between tested objects while also providing individual assessments for each surveyed commune. Accordingly, the study presented here displays analytical results across several crucial areas:
Summary of evaluations of criteria for evaluating investment attractiveness of examined territorial self-government units
Ranking of researched territorial self-government units according to the sum of criteria as well as sector rankings drawn up in five examined aspects
Rating of studied territorial self-government units and their categorisation according to classes: champion, winning, attractive and promising
Individual radar profiles of examined territorial self-government units against the provincial average
Radar comparisons of examined territorial self-government units in poviats
Aggregate radar benchmark for the entire population of surveyed territorial self-government units.
Research team leader, author of RAI©
dr hab. prof. ZPSB Aneta Zelek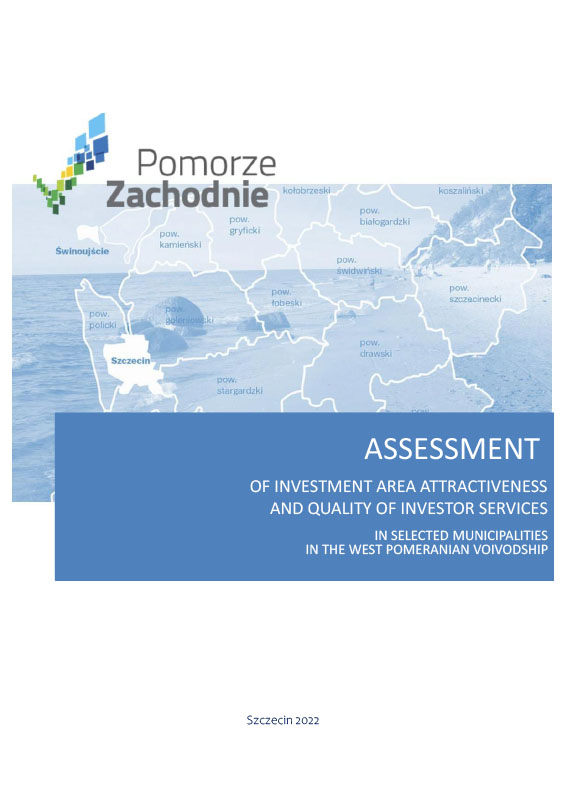 * Report in a simplified version. Sections about the city of Stargard are included.